North Station, Boston, Mass.
Getting to Back Bay Station from North Station, Click here...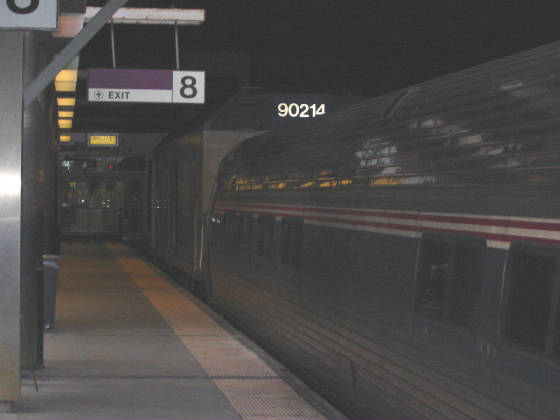 Amtrak Downeaster at North Station.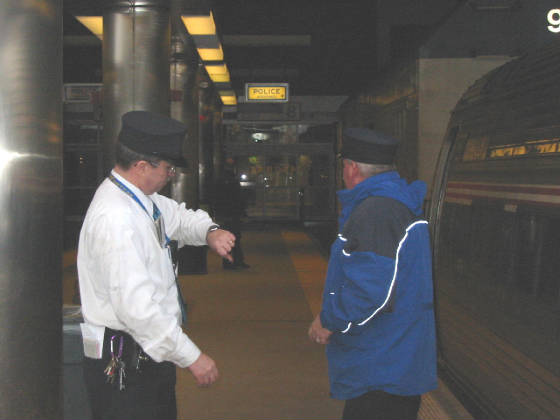 Downeaster Assistant Conductor Jim and Conductor Brian check the time for the departure back to Portland.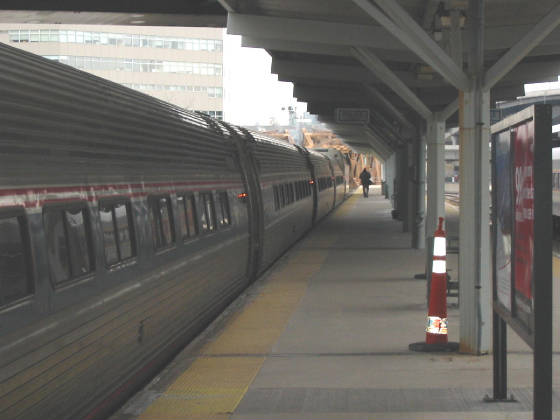 Engineer Mike walks to the head end, Amtrak GE Genesis P42 Engine # 100 for the trip back.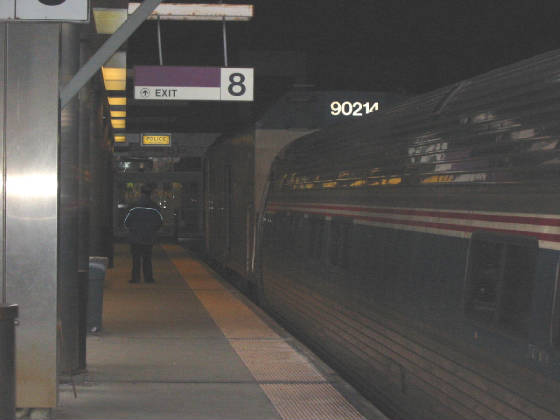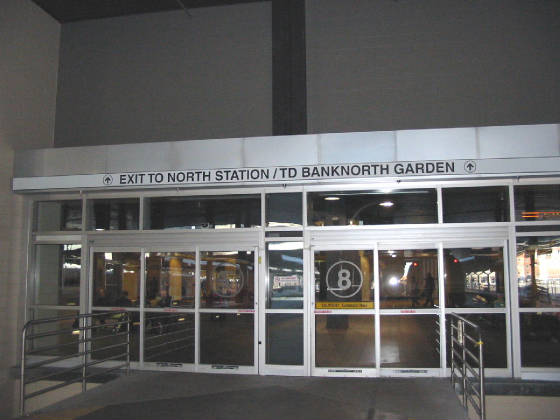 The 'new' look to the entrance of North Station.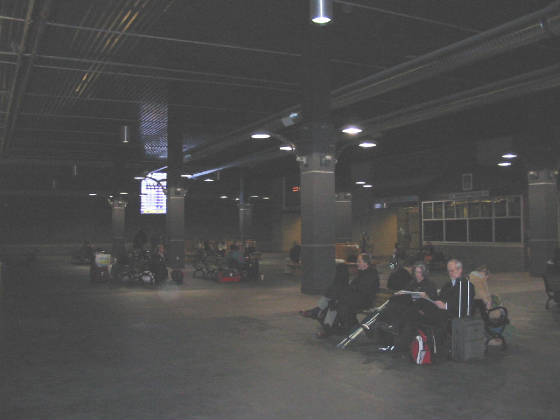 The new and improved North Station waiting area. Much more seating and comfort for waiting passengers for the T and the Downeaster.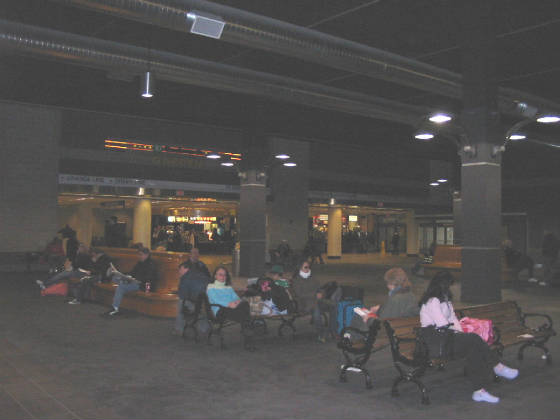 Wow, like a train station should be.